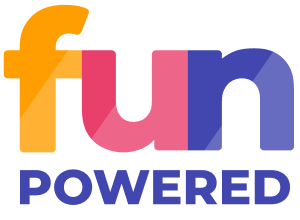 Privacy policy
The purpose of this privacy policy is to let you know what information we collect about you, the purpose of collecting that information and how your information will be used.
Our Privacy policy was last updated on 28 September 2022. It may be necessary to update this policy , if we do, the most recent version will always be made available on this page.
Information provided by you
If you choose to sign up for 'Early Access' emails, we will collect the following information from you:
Name (First/Surname)
Email Address
This information will be added to and stored securely on our database; it will be used by us to send email communications to you in relation to our product launch, and, unless unselected at the point of sign up, we may also send email communications in relation to product updates and our newsletter.
We respect your privacy and do not tolerate spam. We will never sell or share your information with any third-party marketers.
You can unsubscribe at any time by using the unsubscribe option at the bottom of all our email communications or by contacting our Customer Services team via support@funpowered.com
Information gathered by our website
We gather visitor usage data on our website so we can better understand how visitors use our website, to enable certain functions and improve functionality. We may also gather user data such as an IP address and details of browsers and devices. This visitor data is anonymised and as such can not be used to identify you.
Third-party services
We share personal information with vendors, service providers, and consultants that need access to personal information in order to perform services for us, such as companies that assist us with web hosting, storage, and other infrastructure, analytics, payment processing, fraud prevention and security, customer service, communications, and marketing.
We may use third-party service providers to perform services for us, such as providers that assist us with web hosting, storage, and other infrastructure, analytics, customer service and communications. We may also share your data with a third party if the law requires us to do so.
You can contact our customer service team at support@funpowered.com if you would like to;
Find out what information we hold about you
Find out how we use your information
Request that we delete your information
Any personal information we hold about you is stored and processed in accordance with the UK's Data Protection Act 1998 and the General Data Protection Regulation (GDPR).